In Prison Support HMP Risley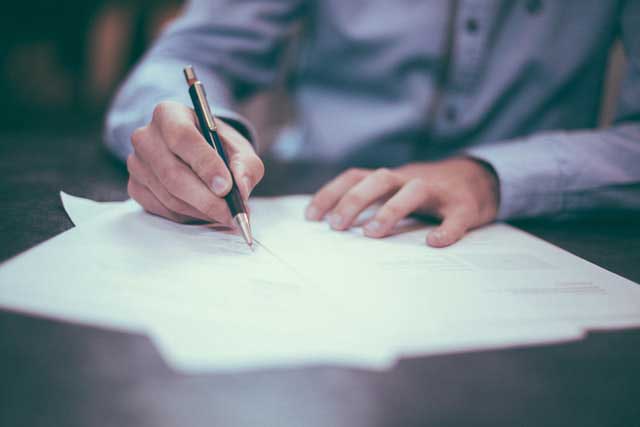 14/08/2020
Sam self-referred himself to Achieve's CFO3 project at HMP Risley and stated that he wanted help with getting a job when he is released from custody.
Sam self referred to CFO3 programme as he wanted support gaining employment when released. I went through the service that CFO3 offer explaining how we can support him with barriers to employment and how to sustain employment.
He stated at that time that he was a tad sceptical, as in his experience of being in prison, he has not had much help or support, and that he had "heard all this before", but felt that CFO3 programme was worth a punt as he had heard good things on the wing, "that the two lads running it were alright, and will help".
After agreeing with him a plan to move forward, I enrolled Sam onto the project and completed the assessment.
We identified specific support with interpersonal, coping and financial budgeting skills. Initially we looked at completing core skills in communication, as when we discussed his previous
employment, he explained why he had lost his last job, it was due to an argument with his then employer, and that on further exploration, it was clear that he could have handled the situation differently, and as a result of the exercise he could then see that.
We then looked at personal presentation as he would like to be self-employed when released, however just getting a job will be his target when he is back in the community, and this core covered
how he would interact with others such as customers, employers and other individuals he may work with, and that he had to work on the skills of being able to deal with conflict and still present himself in a professional manner.
His main coping mechanism was to address problems with a negative attitude, be it by violence, or by resorting to engaging more with negative peers, influences, and just putting his head in the sand.
As a result of his lack of skills regarding coping mechanisms I referred him to one of Achieve North West Connect's sub-contractor partner agencies, Salford Foundation, for mentoring,  assessment, and an initial 6 sessions of mentoring support.
His engagement levels were incredible, and he has developed some really good new skills, and has managed to incorporate this with skills that he has learnt from programmes that he has
undertaken whilst in custody.
He has now completed the first part of the CSCS course of health and Safety in a construction environment and is really keen to complete the second when released in the future and will be able to put his skills into practice.
Identified at assessment stage was the support Sam needed regarding his financial matters. Shortly after completing the money management exercise he asked to see me on the wing, and referring back to the work we had completed around money management, he asked for further advice about managing his debt.
His partner, in the community, had been receiving numerous letters from financial organisations, and also received several visits from bailiffs chasing his debts and payment. This was putting considerable pressure on Sam's partner, as well as on him, and was having a negative effect on their relationship.
We discussed using the prisoner's guide to dealing with debt, and after a little problem solving exercise, he realised that he needed to gather the correspondence received, by asking his partner at the home address, and when received, could reply to the creditors directly, and therefore take away the pressure being placed on her, and also managing his responsibilities in a mature and professional manner.
With my assistance, we commenced writing to the individual creditors, and he received numerous replies resulting in certain debts being written off, debt being recalled from debt collection agencies, and agreement to manage the debt appropriately when he returns to the community and his circumstances change.
The result has been an extremely positive one for him and he has stated that he has learnt so much in a short space of time in how to act responsibly, calmly, and in a professional way and will call on these skills when he is released from custody.
His behaviour has now changed to such an extent he is a trustee / red band in the establishment, and is a respected prisoner on the wing and around the prison, and is currently awaiting a response to his application to move to open conditions.
Sam is still engaging with the mentoring programme and has really embraced the advice and support that this supportive provision has given him.
Sam has stated that the best thing he did was listen to others on the wing and refer himself.