Self-Employment Support in Lancashire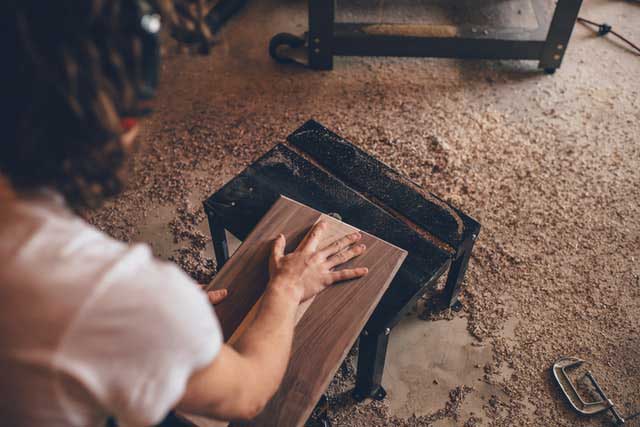 14/08/2020
After starting as a Case Manager and completing my initial training I started receiving referrals from the offices I was working at in Chorley and Skelmersdale. One of my early referrals was a gentleman named Bob who after a traumatic period was at a low ebb.
Bob was keen to return to work but severely lacking in confidence at the time. During our early sessions we focussed on completing activities relating to confidence, self-esteem and goal setting. During the latter it became apparent that Bob had aspirations to start up his own business. Because of his interest in starting a business we set about completing a course (First Steps to Self-Employment) with the focus on providing support to help progress towards his ambition.
As we progressed I completed modules with Bob, which helped develop his awareness and understanding of starting and running a business.
Through the New Enterprise Allowance scheme Bob received additional support to that which I was providing. This would enable him to access additional income during the initial 6 months of
starting his business. Bob was now becoming really focussed on setting up his own business based around using his past experience of restorative work. He created a business plan and together we reviewed his cash flow in preparation for him starting up.
Our objective now was to focus on Bob becoming self-employed and continuing to move things forward. The one thing which holding Bob back was finance. We set about working out what was needed and identify where we could purchase the items Bob would need and ascertain the costs involved. Once we knew what was required to get him up and running we put forward a business
case to apply for funding through funding the CFO3 Discretionary Access Fund (DAF) in order to obtain supplies and equipment.
I then worked with Bob to register for and request his Unique Tax Reference number which involved accessing the GOV.UK website and completing the process involved in requesting this.
Progress was being made and after some negotiation relating to what could be purchased through the DAF support we were able to gain the funds required for his start-up costs.
Soon after this point Bob received confirmation that he had been commissioned to undertake his first contract. We were now working to a deadline and with a little help from my Manager and the Achieve business unit, we were able to purchase the items granted through the DAF. As time was now against us and due to the possibility that the delivery of the items might not arrive in time for the commencement of Bob's first commission it was arranged that I would travel to the retailer and collect the items that had been ordered and get it to him later in the afternoon.
Thankfully everything was completed in time and Bob was able to start trading.
He was very grateful for the support he had received from Achieve and showed his appreciation by dropping off a Thank You card.