Through the Gate Support in Cheshire / Greater Manchester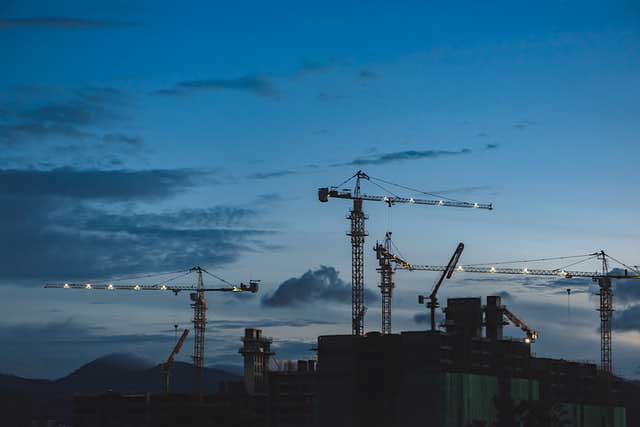 14/08/2020
I enrolled Dan following a referral to CFO3 Project from his offending officer who explained that Dan was approaching the end of a significant sentence at Risley Prison and believed an intervention from CFO3 would benefit Dan's transition into the community.
Dan was working as an Orderly. I headed over to his Workshop to introduce myself. I explained to Dan that his Offender Supervisor had referred him to us, I then provided a detailed overview of the Project, and explained how we could support him back into employment. Dan's low level of confidence made him reluctant to move forward and take on new challenges.
Dan and I agreed to a follow up session, which would focus entirely on self esteem and confidence building. We discussed Dan's lack of confidence and the causes. He explained that working in the woodwork shop, and being able to produce items, helped him gain confidence.
Dan and I met frequently over the next few days. We explored the effect that adverse thoughts can have on our behaviour, and looked at examples of negative self-talk, and identified simple ways of switching this to encourage a more positive outlook.
Dan and I also looked at resilience and how to deal with criticism from himself and others. We discussed phrases like 'up till now' and how this demonstrates readiness for change, triggering positive thought processes. Dan and I also talked about the phrase 'I'll try' and how this relates to lack of belief. Dan was advised to practice these skills while attending his placement in the workshop. Over the next few weeks and months, Dan explained that he had found himself applying some of the techniques we had discussed.
By now, Dan and I had built up a level of trust. We had completed one of the CFO3 programme core activities, and we decided to keep up the momentum. It was assessed that finds it difficult
to manage his anger. Together we explored some of the myths about anger and why it isn't always a good idea to let it out. We looked at some of the consequences that out of control anger can have on; physical health, mental health, careers & relationships.
Dan and I focussed on what was behind his anger. We looked at ways of expressing this in a healthy way, without losing control, discussing how anger has a lot to do with the way we interpret and think about situations. We looked at positive ways of responding to disagreements and how this could strengthen his relationships at home and at work. By participating in this activity, Dan could understand that during a disagreement, his priority should be on staying calm & maintaining the relationship with that individual, rather than winning the argument at all cost.
I referred Dan to Linda Gillan at Salford Foundation, for specialist one to one mentoring support, helping Dan's personal development and reinforcing our sessions on confidence building and anger management. Dan positively contributed to and completed 6 sessions with Linda I continued with supporting Dan and as he was interested in construction, I decided he would benefit from enrolling on the 4-day RSPH Level 1 Health & Safety in a Construction Environment course with our subcontracted partner agency, QTT, this qualification covers all aspects of health
and safety in construction and would help Dan gain more employment opportunities.
Dan fully engaged in the course and successfully passed his exam gaining a Level 1 qualification. I was able to give positive feedback to Dan's offending officer.
Just before Dan's release from Prison, my colleague Tyron Coley (Achieve Community Case Manager) made the journey to Risley to introduce himself to Dan and to reassure him that CFO3's
support would continue 'Through the Gate'. Dan was grateful to have met Tyron, putting a face to the name, giving him confidence when meeting up with Tyron in the community.
And to end on a VERY positive note, with Tyron's support and encouragement, Dan secured full time employment. A truly constructive outcome for Dan's journey working with CFO3 Programme.