We are working hard to ensure our customers can continue to access our support during Covid-19, with services offered digitally. Health & wellbeing is very important to us.
Close
News
Kevin is optimistic about his future
03 Jun 2020
Initially, he had many barriers to employment, including his previous drug use and anger issues. Kevin had been in-and-out of prison for many years and was very negative about any offer of help. After some discussion about the Career Connect role in HMP Lancaster Farms, his Adviser got to know Keven and started to understand his barriers and his areas of interest.
Whilst making arrangements to get him a place on the plastering course, his Adviser encouraged him to continue accessing support from the drug and alcohol team to ensure he remained drug free and focussed on the future. The plastering course in HMP Lancaster Farms was a turning point for Kevin and it wasn't long before his tutor noticed what a huge asset he was to the class and offered him the role of Course Mentor. This meant he could continue to improve his plastering skills, whilst supporting others through the course.
Kevin and his Adviser continued to meet up to keep things on track and Kevin has become a fantastic advocate for the Career Connect IAG service, regularly signposting other inmates for similar help and support. In March this year, as part of the preparations for his release, Kevin went along to a Jobs Fair that his Adviser had helped organise within the prison, armed with his new CV and a more optimistic attitude. Following a discussion with one of the employers who attended the Jobs Fair, his Adviser received an email asking for further information about Kevin. Now that Kevin has been released, the employer has just confirmed that they're interested in recruiting him to their team of plasterers, but want to wait for business to pick up again after the Covid-19 crisis.
His Adviser commented, "I hope that this is giving Kevin a huge incentive to stay away from trouble and not start back with the drugs. By the time he was due for release, I had seen a huge difference in his attitude. He was more positive about accepting support and much more optimistic about his future. Working collaboratively with other agencies, definitely benefits our client's prospects."
Kevin's Adviser Jennifer, pictured above: "I saw a huge difference in his attitude"

Get in touch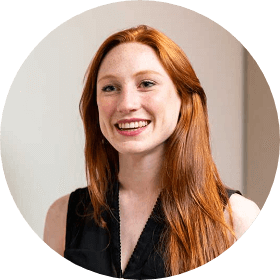 Speak to an advisor today!
Cookies on CareerConnect.org.uk
We use cookies on our website, to improve the facilities we provide for you. By using our website, you agree to the use of cookies and other technologies. If you do not agree to such use, please refrain from using the website.Learn MoreClose
Skip to content