We are working hard to ensure our customers can continue to access our support during Covid-19, with services offered digitally. Health & wellbeing is very important to us.
Close
News
New Training Course Aimed at Career Leaders Starts This Month
03 Mar 2021

Covering three optional units from the (postgraduate) Level 6 Diploma in Career Guidance and Development, the Career Leaders Programme is designed to help people working in a career leadership role to manage career development work, plan and design career-related learning programmes and improve career development within their school or college.
The course is delivered via MS Teams across six sessions on the following dates:
Module 1: Thu 18 and Fri 19 March
Module 2: Wed 09 and Thu 10 June
Module 3: Wed 22 and Thu 23 September
Course assessment is based on work-related challenges, assignments on policy and practice, witness testimonies, development planning and product evidence.  Individual assessor support is available throughout the course.
Fully funded by the Careers & Enterprise Company (CEC) and recognised as an accredited Careers Leader Programme, all participants receive a £1,000 bursary upon completion.
The course has helped previous students gain a better understanding of their job role, clarifying the priorities of the career leadership role in their school or college.  Many have used it as a pathway towards completion of the full Level 6 Diploma.
Former student Sarah Spoor, Careers Leader at Sandfield Park School in Liverpool, says: "The Careers Leader Programme was crucial to my development as a careers leader.  The units and tasks allowed me to develop my professional knowledge and leadership skills and I have been able to build a careers programme with long term strategy for my organisation.  I received excellent support throughout the course, with sessions that allowed time to reflect and share experiences with other professionals.  My fellow students were from a range of backgrounds, providing me with access to a wealth of professional experience from which to learn."
If you'd like to find out more about the Careers Leaders Programme or book your place, contact Lynn Rimmer at Career Connect on 07792 539 367 or email lynn.rimmer@careerconnect.org.uk
Get in touch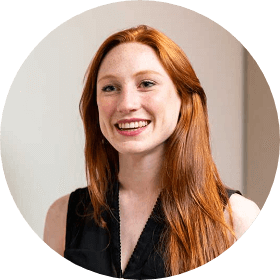 Speak to an advisor today!
Cookies on careerconnect.org.uk
We use cookies on our website, to improve the facilities we provide for you. By using our website, you agree to the use of cookies and other technologies. If you do not agree to such use, please refrain from using the website.Learn MoreClose
Skip to content