Successfully Part of the Team: The Benefits of Seamless Partnership Working on CFO3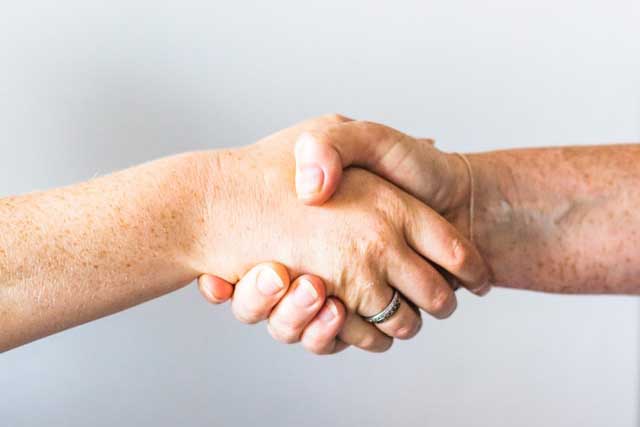 14/08/2020
Integrated working with probation staff is the key to our success on the CFO 3 contract, both with the Community Rehabilitation Companies (CRC) and with the National Probation Service (NPS). In Bolton, our Achieve Case Manager is as valuable as the Offender Managers (OM) colleagues. Tracey Briggs is part of the NPS offender management team; she sits next to her Probation colleagues in a pod. This recently helped Tracey swiftly evidence that her participant was working. She and the OM were talking about "Dale's" progress when the OM said that he had recently secured work, through Achieve's support. The OM emailed the evidence straight away, which Tracey recorded.
John, an Offender Manager in Bolton said Tracey's integration with our team means "continuity of service" for the offenders "one site is easily accessible for them".
They come for offender management but they also access employment support on the same visit and sometimes hear about live jobs which are available straight away.
Tracey has recently secured 6 paid vacancies in the recycling industry. Again, co-location has assisted Tracey to swiftly identify suitable participants and her OM colleagues are queuing to refer their offenders for the jobs. Tracey is actively working toward filling these vacancies with CFO3 attending Bolton probation.
Thank you for the contributions from Bolton NPS team.