We are working hard to ensure our customers can continue to access our support during Covid-19, with services offered digitally. Health & wellbeing is very important to us.
Close
News
Career Connect Working in Partnership with Salford Recruitment Pool
26 Jun 2020
Her Career Connect Coach Katie provided support in making applications and preparing for interviews. Before long, Lucy was ready to look for an apprenticeship and signed up to the 'Salford Recruitment Pool' which is a local authority initiative.
She initially undertook some voluntary work, three days a week in an office to get a taste of the working environment and decide whether this was a direction she wanted to pursue. Lucy lacked confidence around others, and this helped her to shape her plans for the future. Lucy worked on some applications with her Career Connect Coach and although she was getting invitations to interview, she was unsuccessful at the final selection stage. On each occasion, Lucy asked for interview feedback and sat down with her Coach to work on her interview technique and next steps.
When an opportunity came up with Salford City College Apprenticeships, Lucy was determined to succeed and worked with her Coach on some practise questions in preparation for her interview. The employer shortlisted two candidates for interview and when they met Lucy, they were so impressed with her that they immediately offered her an apprenticeship in business administration.
Lucy was delighted to share her news:
"Being part of the Recruitment Pool and working with Katie (the Career Connect Coach) has given me access to lots of different opportunities that I would not have found on my own. This has resulted in me obtaining a role in a company which I really wanted to work for."

Get in touch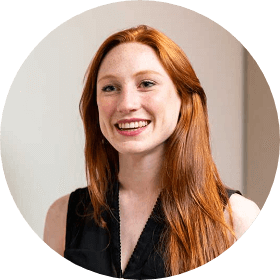 Speak to an advisor today!
Cookies on CareerConnect.org.uk
We use cookies on our website, to improve the facilities we provide for you. By using our website, you agree to the use of cookies and other technologies. If you do not agree to such use, please refrain from using the website.Learn MoreClose
Skip to content