Follow @connectmycareer
Fully integrable with MIS systems, Get Connected brings careers activities, monitoring and analysis together in one place, allowing schools to quickly see the full impact of their careers-related activities.
While students develop their employability skills and gain greater self-awareness through tailored content, schools can use Get Connected to monitor the impact of their careers-related activities and gain a real-time picture of their students' career aspirations.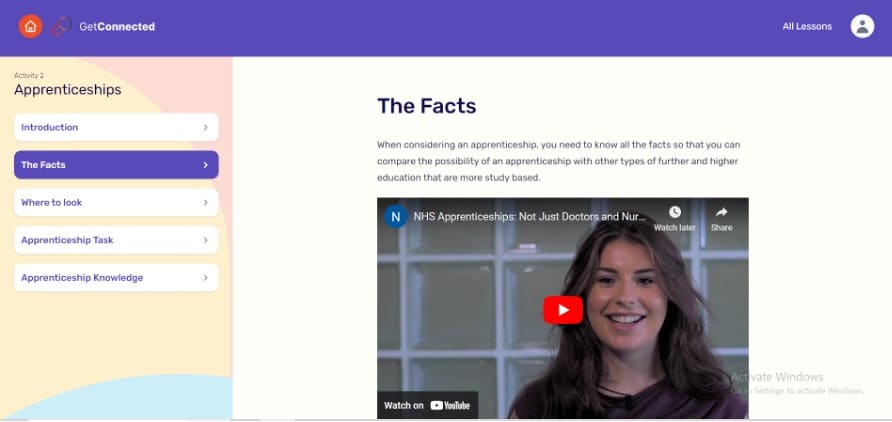 Gatsby Benchmarks
Get Connected aligns with all Gatsby benchmarks and is updated regularly. All content is designed by careers specialists from Career Connect, with decades of experience of delivering excellence in careers information, advice and guidance in schools.
Schools can extract all of the data they need, easily tracking completed activities by individual, year group and institution. Schools can also build in their own pupil data – such as SEND, LAC, attendance, attainment details and more to create more in-depth reports all in one place.
Tailored Learning on Get Connected
The platform offers tailored lessons for each year group, including video slideshows, information articles, interactive quizzes, and links to video resources and key websites. Each online lesson also includes an assessment of learning and understanding.
Schools can also work with Career Connect to create specific content that meets their institution's needs.
Pupils from every Key Stage have been consulted throughout the portal's development.
Staff and students can log face-to-face activity, work experience and employee encounters, which they can refer to when needed, such as when applying for college, jobs or university.
Record your progress
At key transition points, content on Get Connected walks students through the detail and process of choosing subject options, or finding and applying for a course.
Get Connected promotes personal development, self-awareness and aspiration in all of its content.
Career Connect staff provide full training for school staff during the implementation period, and ongoing support to ensure schools get the most from the platform.
Sheila Clark, CEO of Career Connect, said: "With more than 20 years' experience of working in schools, we understand that careers provision isn't just about running the careers programme itself, but also documenting, monitoring and analysing impact, and responding to insights. This is vital for a truly embedded careers curriculum. 
"We also know how vital digital careers tools are in enhancing careers education for students. 
"Our aim with Get Connected is to bring together student careers activity, recording and data analysis in one place, helping schools to save time, monitor impact and be responsive to student needs.
"This in turn helps schools to shape future activities and help students to develop a coherent plan as they reach key transition points. 
"Being able to look back on their journey from year 7 to year 11 or 13 and see their progress as their understanding of career paths develop is also a fantastic way to keep students engaged."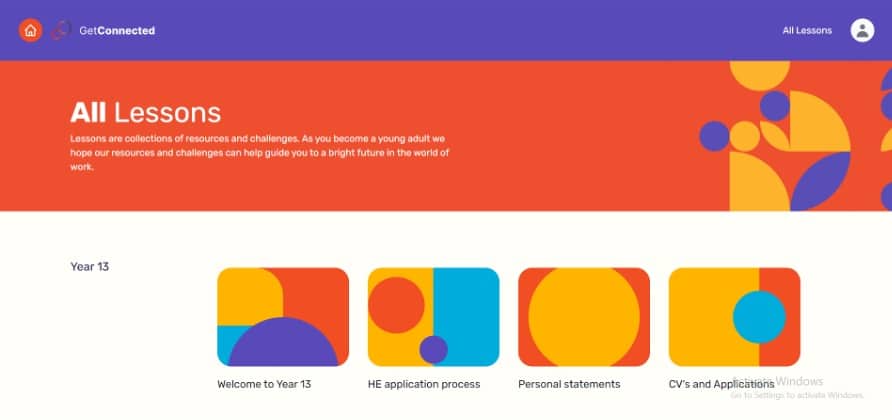 Feedback for Get Connected:
"Straight to the point, interactive and Informative" 
"Easy to use'
"Informative even for the youngest year group"
(Year 12 students, Trinity High School)
For more information and to book a free no obligation demo, email [email protected] or visit our Education and Business services website – connectedu.org.uk.